Kenya's presidential candidates have been campaigning ahead of elections next month, and there have been misleading allegations made about their qualification to stand.
We've been fact-checking these claims and others ahead of the vote.
Academic qualifications challenged
Kenya's electoral laws require candidates for the presidency to have been awarded a degree from a university recognised in Kenya.
The two leading candidates, Raila Odinga and William Ruto, have both had their studies called into question.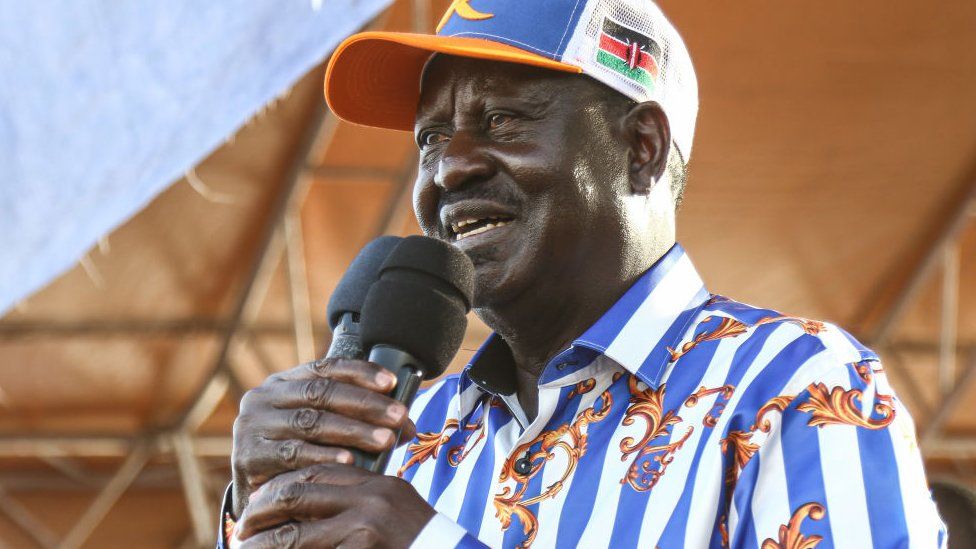 First to Mr Odinga, who has had his degree from a German university challenged by opponents.
They have been sharing a social media post claiming to be from University Magdeburg suggesting that Mr Odinga's degree certificate wasn't awarded by the institution.
But the post itself is a fake, and the certificate was indeed genuine.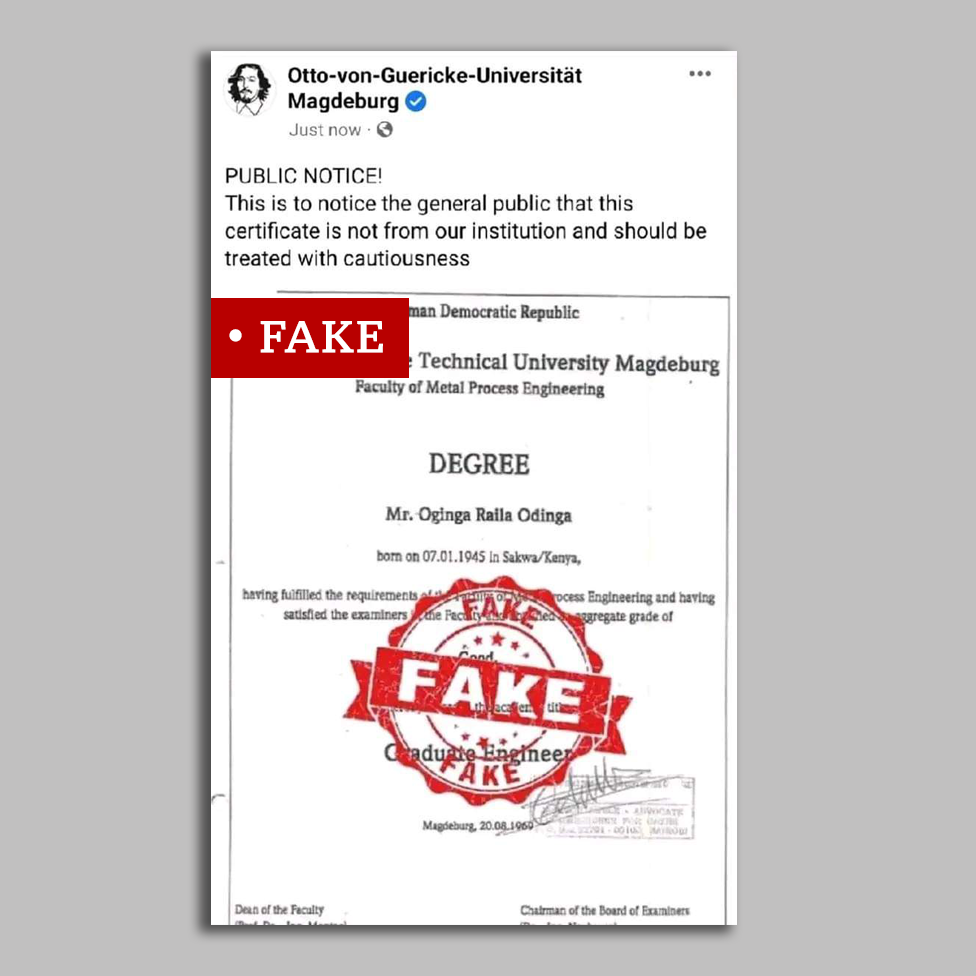 There's a further twist to this story. Other posts have been shared claiming that the signature on the certificate is of a university professor who would have been too young at the time Mr Odinga attended the institution.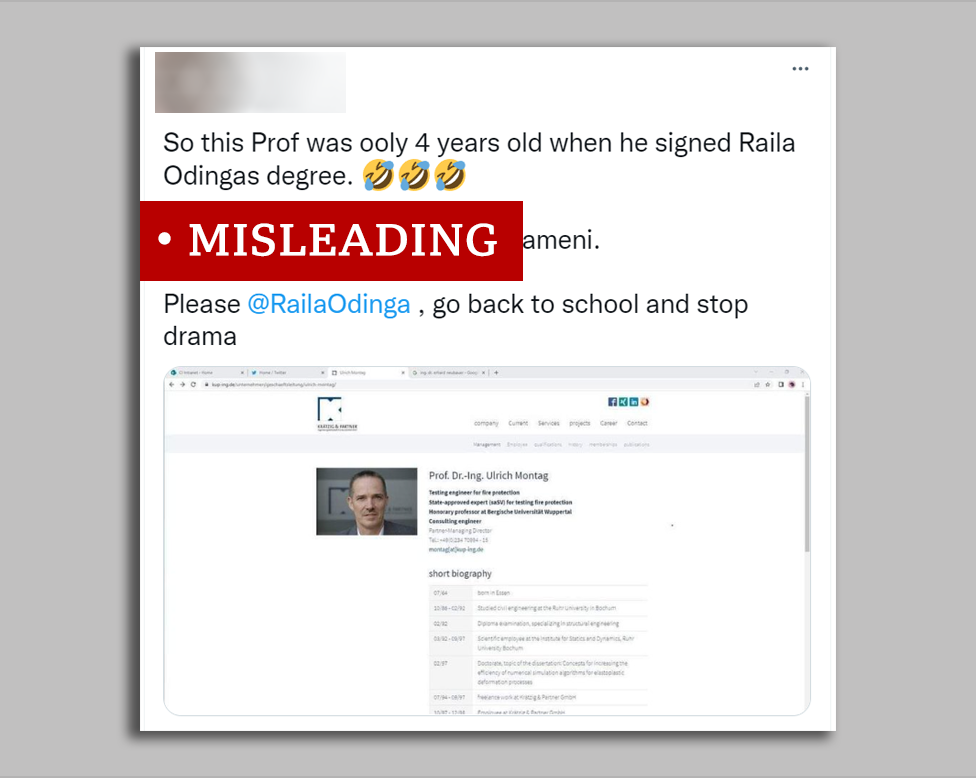 They point to a Prof Montag who would have been about five years old at the time Mr Odinga was awarded his certificate in 1969.
However, the university has confirmed to the BBC the existence of another Prof Montag who had been head of the engineering department at the time Mr Odinga was there.
In addition, a search through a database of German academics reveals that a Prof Gerhard Montag was indeed appointed as a professor in technology and mechanical engineering at the Technical University in Magdeburg in 1966.
It also appears that the Wikipedia entry for University Magdeburg was tampered with to give the false impression that Mr Odinga never studied there. It has since been rectified to clarify that he was a student at the institution.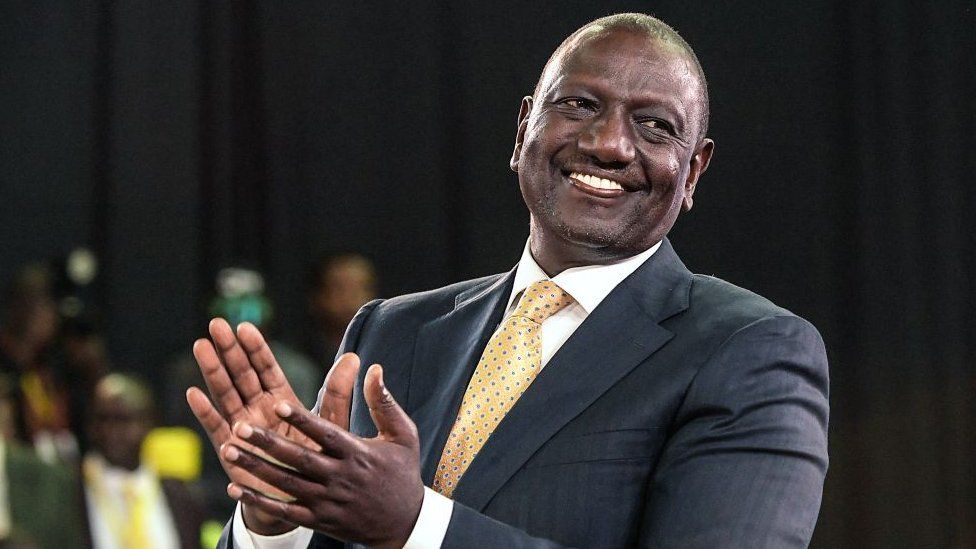 Mr Odinga's main rival in the presidential race, the current Deputy President Mr Ruto, has also had his university qualification questioned.
This time, the claim is not that he did not get a degree, but that his performance while attending University of Nairobi was of a lower standard than publicly stated.
Instead of having earned a second class upper division degree, a fake post circulating online claims he got a second class lower division qualification.
A member of parliament even posted his degree certificate alongside the fake one.
A look at the university's website quickly reveals that Mr Ruto earned the higher level result and that the post circulating is a fake. The university has posted a statement on Twitter dismissing the fabricated certificate.
When Mr Odinga hosted a campaign rally recently, Dennis Itumbi, a blogger supporting Mr Ruto, tweeted a video of the crowd chanting his rival's name when asked for their voting intentions.
"Who will you be voting for?" can be heard on the footage, and "Ruto, Ruto, Ruto," comes the response.
The audio, however, has been manipulated.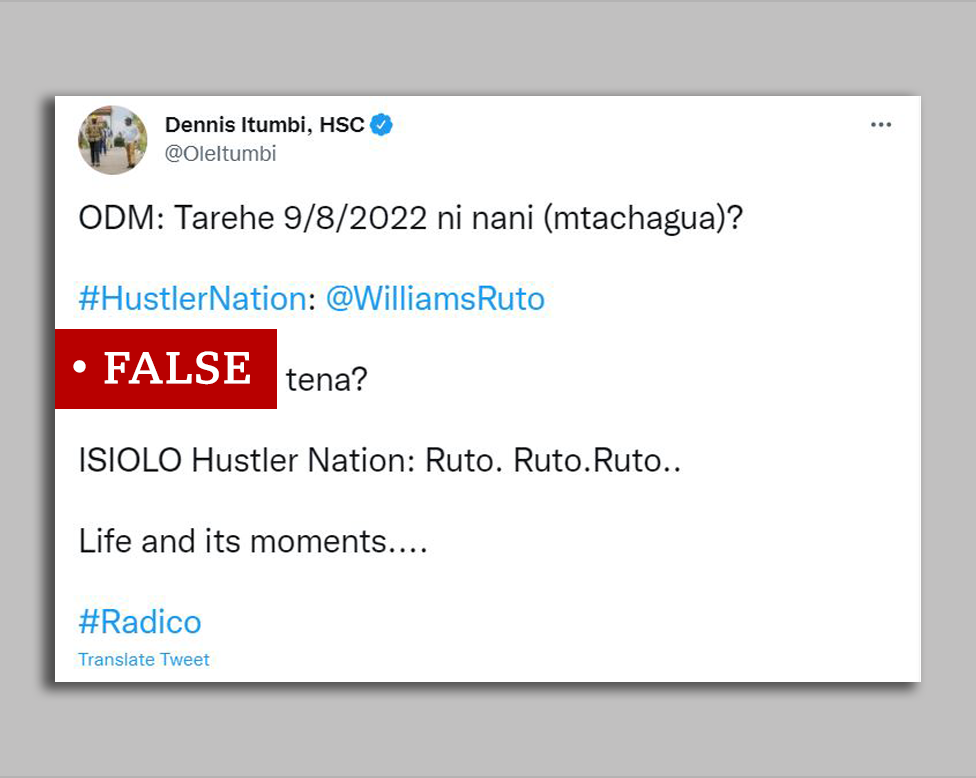 The video was first posted by a TikTok account which has posted other manipulated videos of politicians to falsely show them supporting Mr Ruto.
A look at two versions of livestream videos from the Odinga rally available online, however, shows the Ruto chants were added on afterwards.
In the original videos, the secretary general of the Central Organization of Trade Unions, Francis Atwoli, who supports Mr Odinga, is heard asking people in the crowd their voting intentions. They respond with Baba, Mr Odinga's nickname.
Ruto didn't avoid mentioning corruption
Corruption has been a major issue in the current campaigns, and candidates have been trying to portray themselves as being the best solution to the problem, and the opponent as ill-equipped.
Prof Makau Mutua, a spokesperson for Mr Odinga's campaign team, however, took things too far when he claimed: "The word 'corruption' was not mentioned and did not cross Mr. Ruto's lips even once.
"Like the plague, Mr Ruto completely avoided any mention of the word."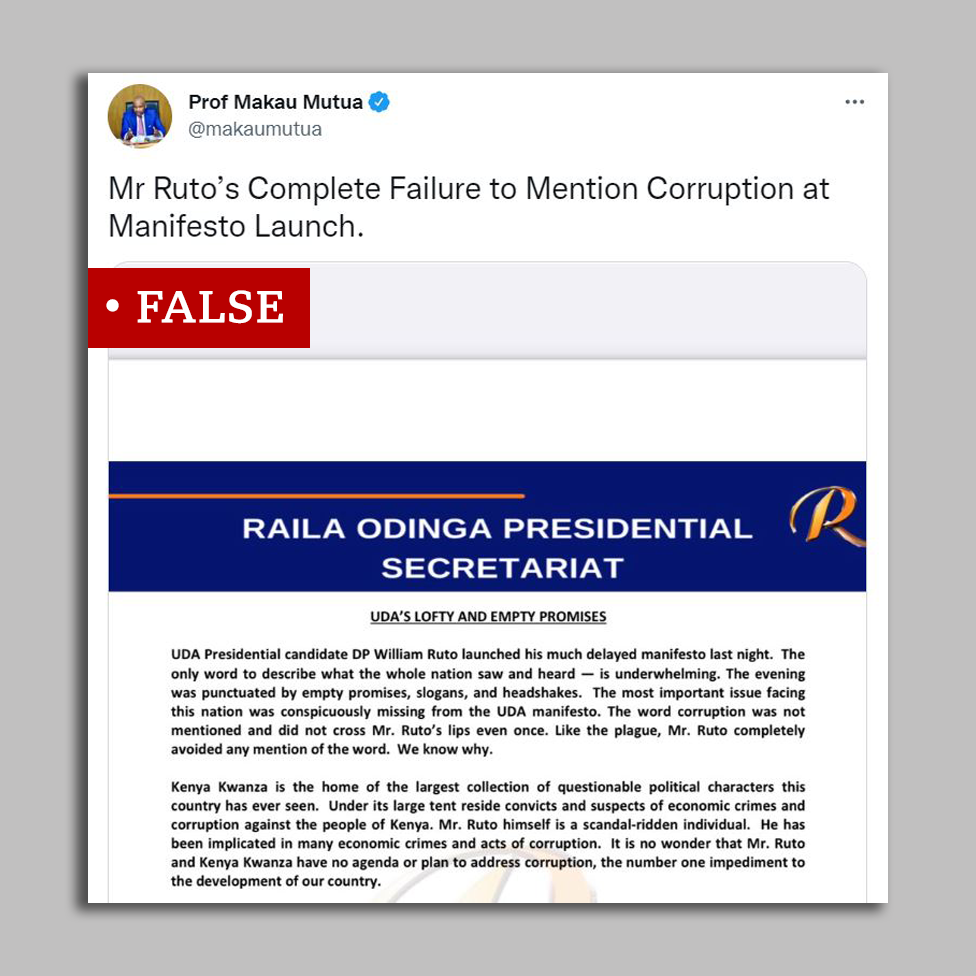 However, Prof Matua's statement isn't accurate. Mr Ruto's manifesto uses the word "corruption" four times, and he sets out his coalition's approach to tackling it.
His campaign spokesman also posted clips of Mr Ruto discussing corruption during the campaign launch event.
"We want to build these institutions to the level where if the president is corrupt, the system will have him arrested and jailed," Mr Ruto says in one of the clips.
Source: BBC